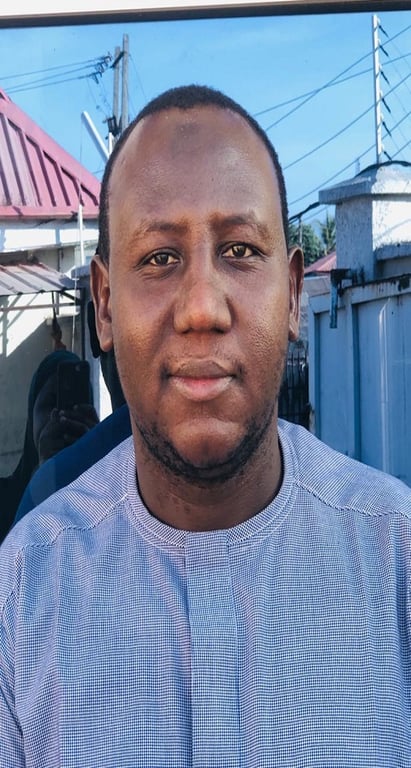 Mohammed Hassan Abuja
Web Technology Expert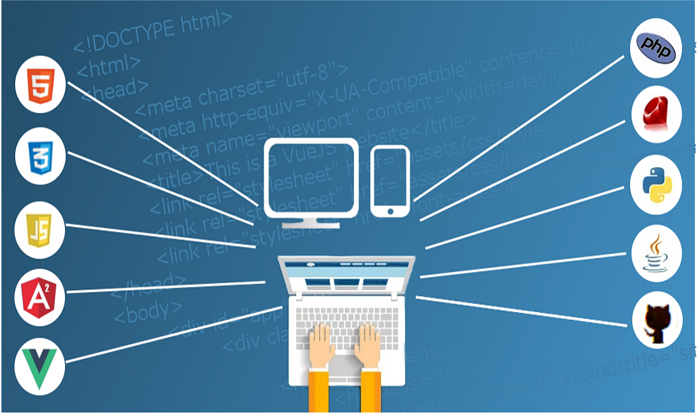 Web Development Course Curriculum
Our course Curriculum and course outline are tailored with the Industry's needs and standard.
Overview
Lectures

44-50

Hands-On-Projects

7+

Duration

88-101 hours

Sessions

2hrs daily

Skill level

Beginner - Advanced

Language

English

Students

11

Assessments

Yes
Course Description
Web Develoment is simply the act of developing Applications that can run on the internet or intranet. These applications can range from Websites, social media apps, online appications(web Apps) weather broadcasting, banking applications etc.
Certification
Students are issued completion certificate at the end of their program, which signify and recognised them as fully qualified Front-End Developers(Front-End Students) and students that undergoes the training of Full-Stack Development will be having a certificate that recognise them as fully qualified Full-Stack Developers(Full-Stack Students).
Learning Outcomes
Understand the principles of creating an effective web page, including an in-depth consideration of information architecture.
Become familiar with graphic design principles that relate to web design and learn how to implement theories into practice.
Develop skills in analyzing the usability of a web site.
Understand how to plan and conduct user research related to web usability.
Learn the language of the web: HTML, CSS, BOOTSTRAP and JAVASCRIPT.
Learn CSS grid layout and flexbox.
Learn techniques of responsive web design, including media queries.
Develop basic programming and advance skills using Javascript, Html, Css and Bootstrap.
Be able to embed social media content into web pages.
Learn Software Testing and Automation basics from a professional trainer from your own desk.
Information packed practical training starting from basics to advanced testing techniques.
Best suitable for beginners to advanced level users and who learn faster when demonstrated.
Course content designed by considering current software testing technology and the job market.
Practical assignments at the end of every session.
Practical learning experience with live project work and examples.cv
Curriculum
First Level

1. Introduction to Web Development

Getting started with the web development.
Understanding the duty of a web developer
Understanding the Necessary tools for responsive web development

2. HTML, HTML Semantics and the Web

Learn the basic building blocks of the web and create an HTML document.
Explore and apply HTML semantics as well as form and graphic elements.
Learn the entire Elements and Tags Necessary to build your first App

3. Advanced HTML & Web Accessibility

Apply advanced HTML attributes and use it to create dynamic content.
Learn how to use advanced HTML for dynamic Content.

4. CSS, STYLING And the Look of Your Website

Learn basic CSS styling and apply it to a web page.
Learn to link your CSS to your HTML document.

5. Advanced CSS Layout

Learn to Create a CSS grid layout for a web page.
Learn to design and style the layout with CSS

6. Advanced Topics in CSS

Learn and apply advanced CSS styling such as transitions and animations.

7. CSS Preprocessors & CSS Variables

Integrate CSS variables and understand how pre- and post-processors work.

8. Git & Version Control

Learn and practice the concept of version control with Git.

9. Code Quality, Testing, and Web Hosting

To prevent errors and conduct cross-browser testing.
Hosting your application or Website

FirstRow

the world.

10. Introduction to Bootstrap

Learn the essesntiality and the concept entirely with to Bootstrap
Essential Need for Bootstrap

11. Advanced Bootstrap

Learn the concept of Bootstrap Customization
Learn Bootstrap Layout, Forms, Content and Components

Second Level

1. Introduction To Javascript

1.1 First Basic Javascript

1.2 Extensibly Advanced Javascript

Final

Website/Application Integration and Beta Testing
Instructor
Samuel Olubunmi Toluwase
Instructor
Mr. Olubunmi, is a database and cloud Technology Professional, that specialised in Azure and Amazon Technology. With over 11+ years experince in the field of cloud computing and cloud systems. He is a graduate of Computer Science from one of the most refutable institutes in the Country.